Master of Science in Criminology
Components of the program
A candidate is expected to obtain 48 credits of studies.  This will consist of:
(a) Core Course                                                                                 -           42 credits
(b) Seminars                                                                                      -           2 credits
(c) Proposal Writing/Study Design and Justification/ Attachment  -           2 credits
(d) Data Collection and Thesis Writing                                           -           6 credits
          (Due in 12 weeks after 2nd Semester Exams)
(d) Oral Thesis Defence (Voce Viva)                                               -           2 credits
The program would consist of the following components:
Core courses
Research component/Field Attachment
Thesis writing and Oral Presentation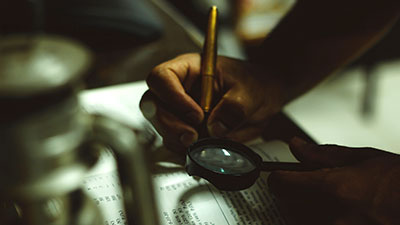 Criminology has many challenging ethical dilemmas which impinge on the delivery of justice and the perception of justice in the nation. This course is designed to provide systematic introduction of students to the ethical and philosophical issues and moral dilemmas within the field of criminal justice, including principles of justice, autonomy, capacity, freedom, choice, civil liberties, deontology and utilitarianism, philosophical issues in sentencing, police and ethics, ethics in research, issues of confidentiality and professional ethics, and the scope of state control.
During the course students would distinguish between ethics and law and discuss the different schools of thought in ethics, as well as identify and evaluate ethical questions in criminology and law with specific regard to the ethics of the death penalty and crimes against humanity. Students would consider relevant course cases on issues of law and ethics and how those issues were dealt with. The course would also cover the ethical issues on the judiciary, corruption and the administration of justice, gender and ethnicity issues as well as social class roles